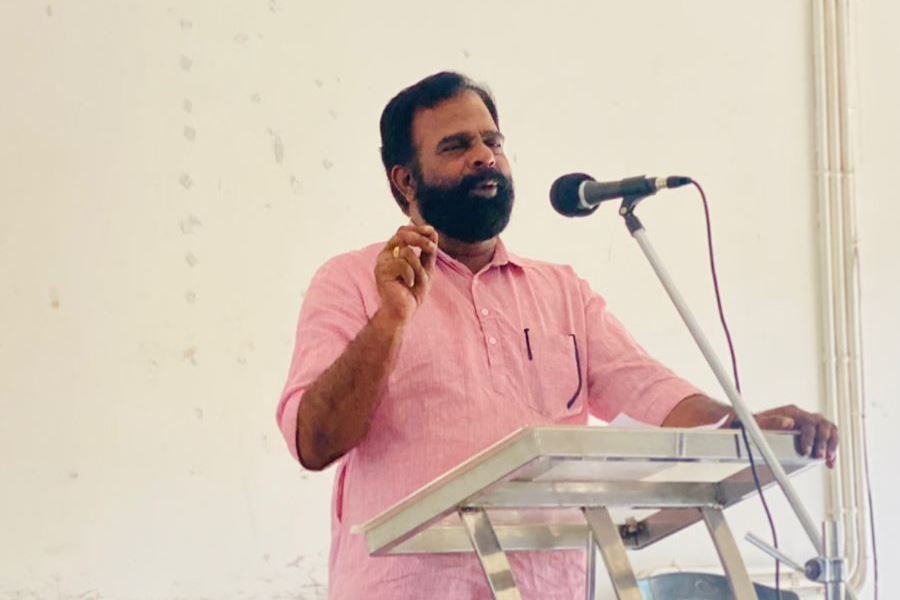 Our Language, Our Culture
Malayalam Akshavedi organized a talk on the title 'nammude bhasha, nammude samskaram' as part of the Native Language celebration on 28th Feb 2023.
Faculty Development Program on Need of Research in HEI
On February 9th, 2023, a faculty development program was held to address the importance of research in higher education. The program was attended by a diverse group of faculty members from various academic disciplines and was designed to provide attendees with a comprehensive understanding of the ro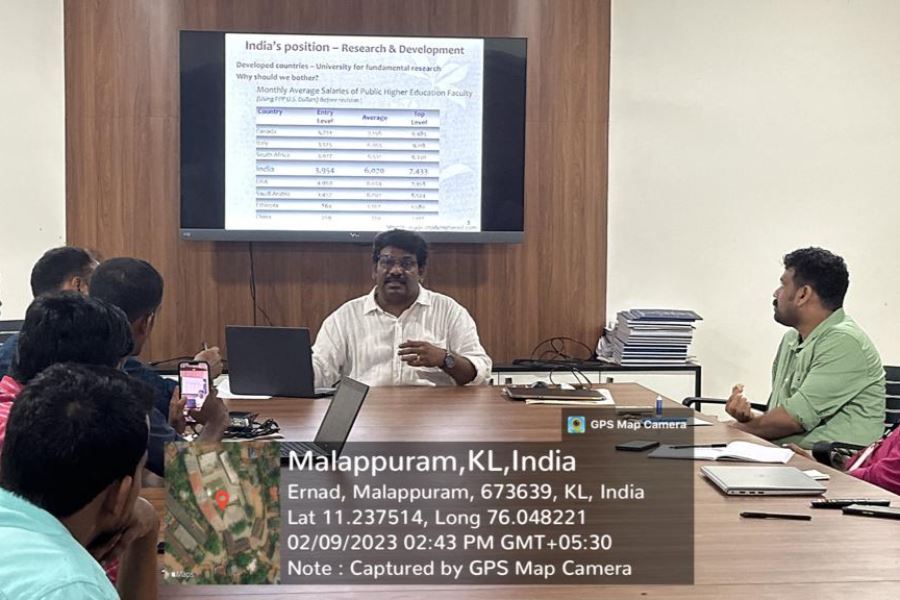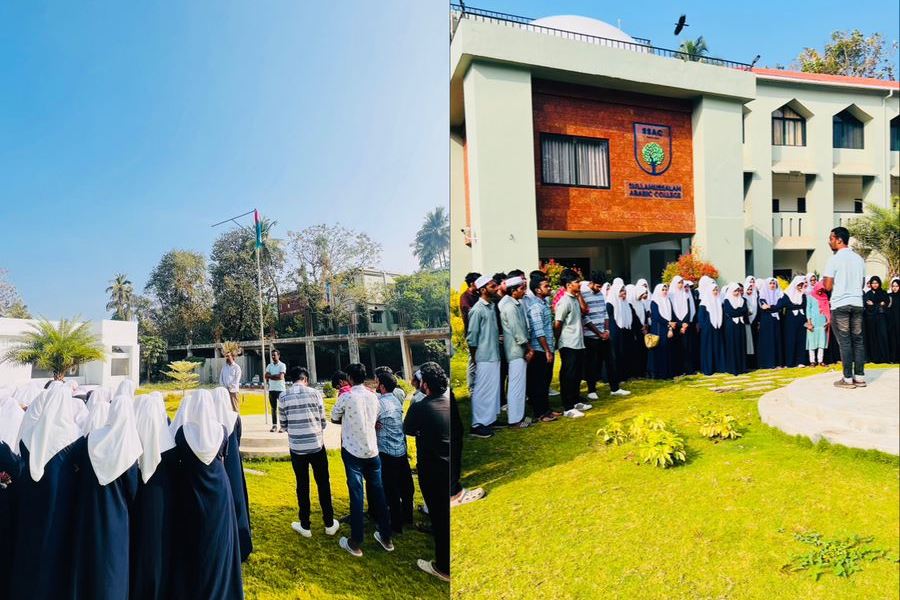 Republic Day Celebration 2023
The College celebration at Sullamussalam Arabic college started with the hoisting of the national flag, followed by the singing of the national anthem. A parade by the NSS volunteers was the highlight of the morning. Students from different departments presented cultural programs, showcasi
PTA Meeting
The class Parent Teacher Association of the even semester of the college was held on the 09th of January 2023.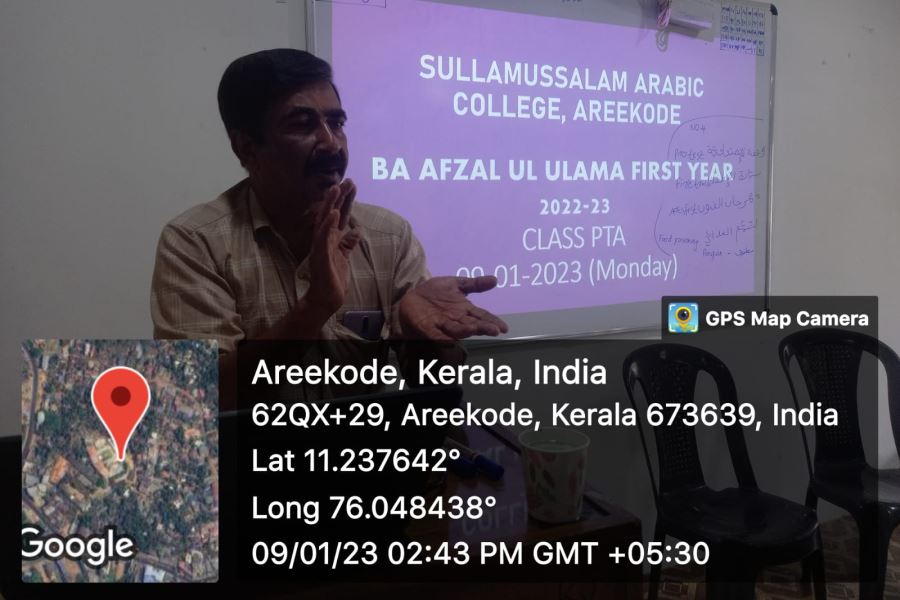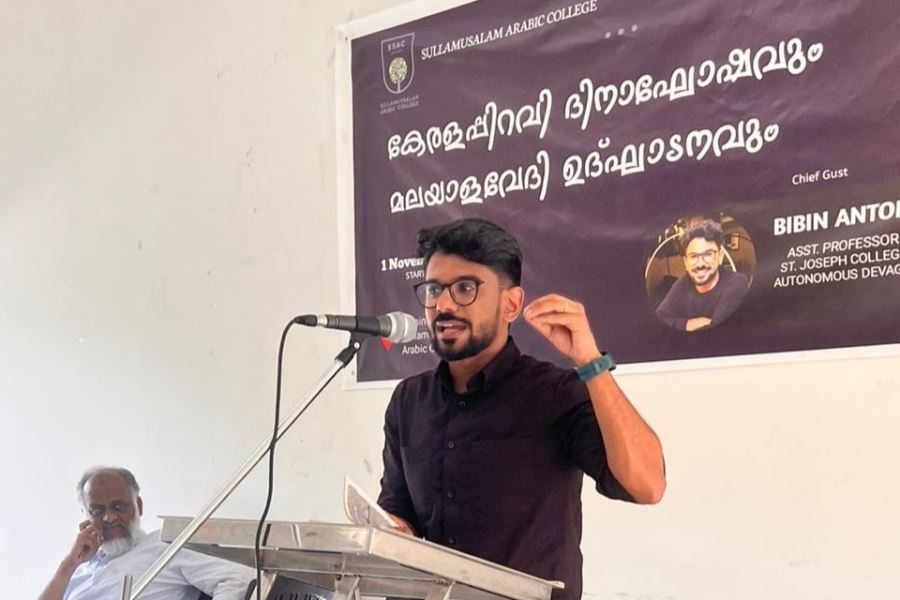 Kerala Piravi Celebration and Aksharam Inauguration
The Malayalam Club under The Dept of Malayalam, 'Akshram' celebrated Kerala Piravi on 1st November 2022. Bibin Anthony, Assistant Professor, St Joseph College inaugurated and delivered the keynote address.
Football Team Jersey Launching
The Football Team Jersey Launching was held on 26th October 2022. N. V Zakariya former Principal was present for the event.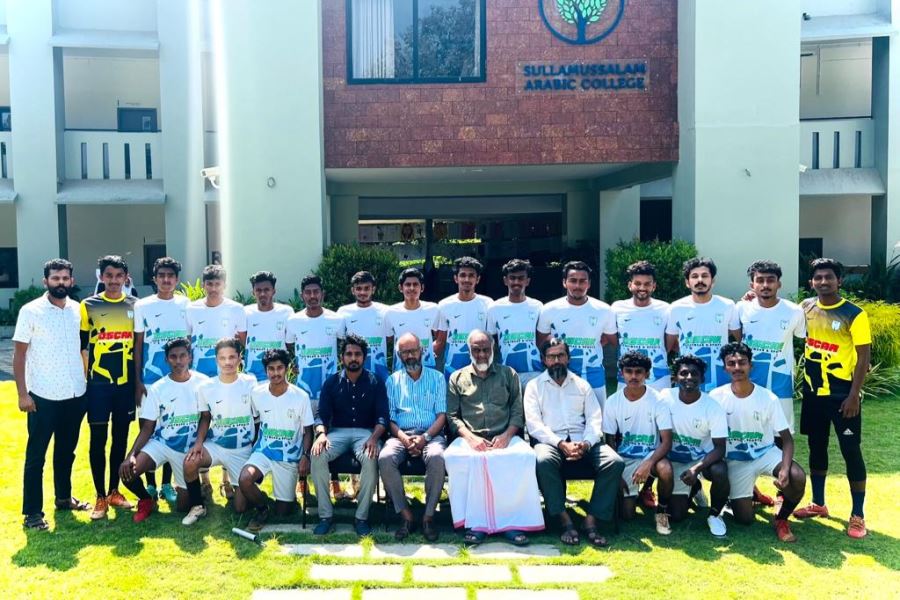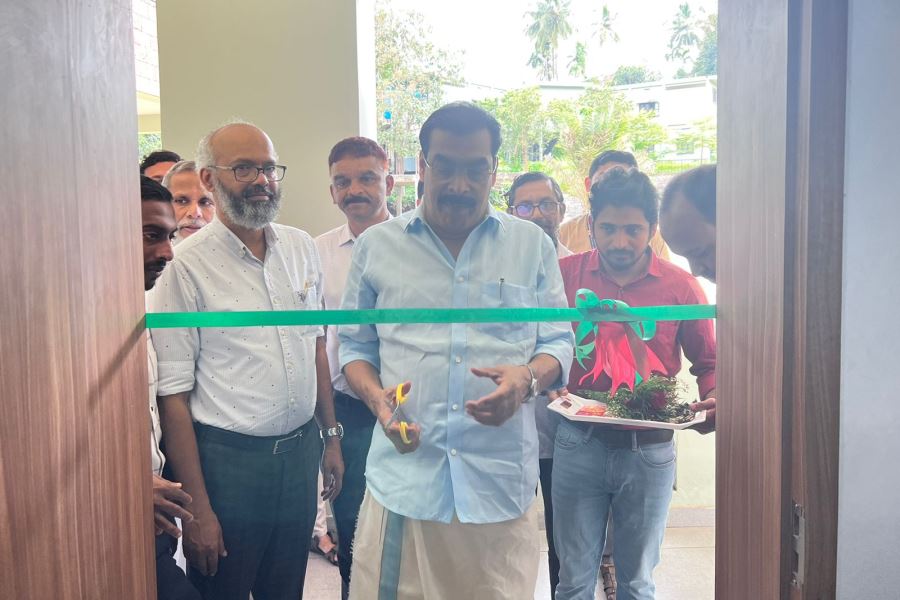 Computer Lab Inauguration
The renovated computer lab of the college was inaugurated by P. K Basheer MLA on 21st October Friday 2022.
Induction Program 2022
The College organized a two-day induction program for the newly admitted students of the college on 19th Sep 2022. Students from all departments gathered at New Library Hall from 9. 30 - 4. 00. The event was inaugurated by Manager Prof Abdurahman N. V (Syndicate Member, University of Calicut). Mr. N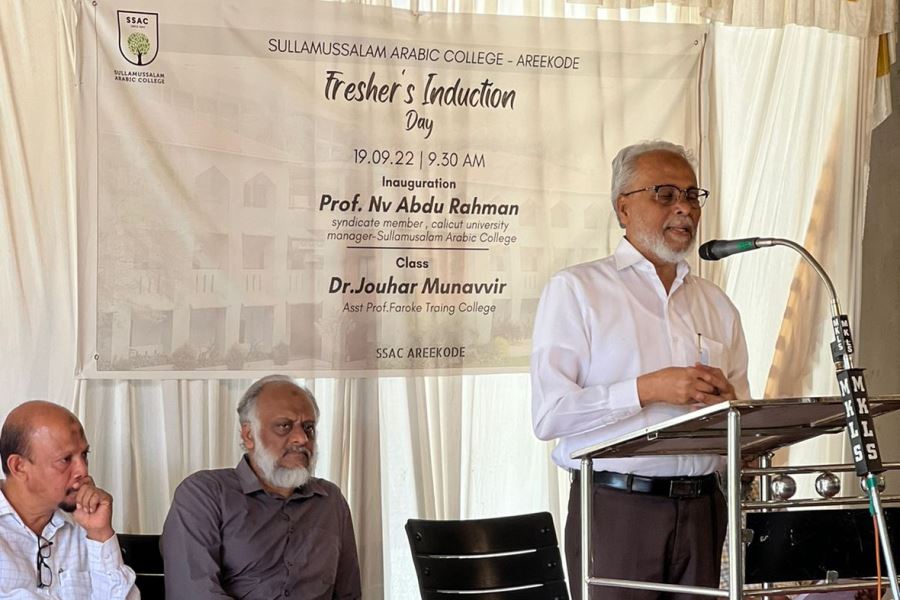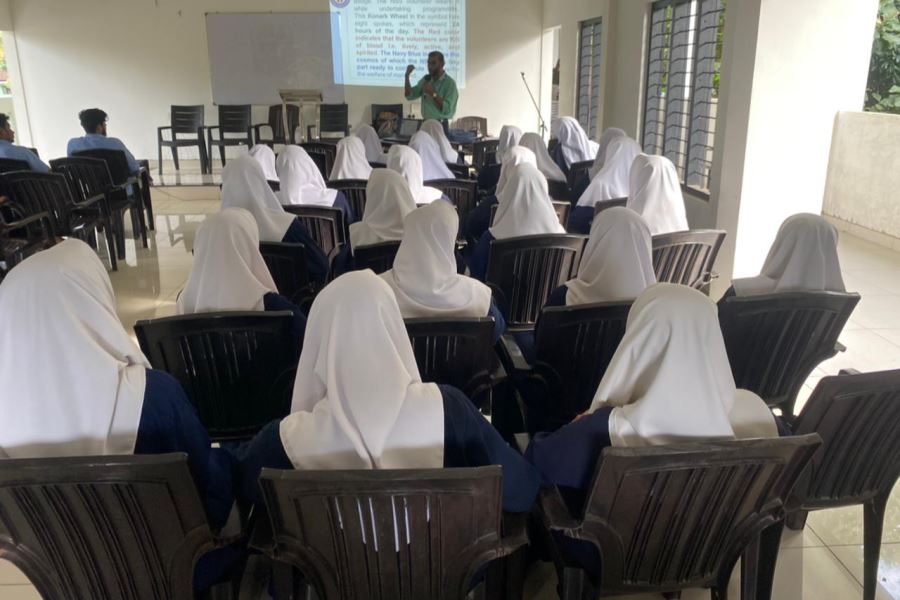 Orientation program for NSS volunteers
The NSS unit of the college organized an orientation program for NSS Volunteers. Dr. Jabir Amani, Assistant Professor and Former NNS Co-ordinator of SS College interacted with the volunteers.
How to prepare for Teacher Education in Central Universities
The Career Guidance Cell along with Students on Alert for Soft Skills (SoSA) and Sullamussalam Old Student Association conducted an orientation class under the title 'How to prepare for Teacher Education in Central Universities' on 14th September 2022 at 3. 00 PM. Abdul Rasim, an alumnu