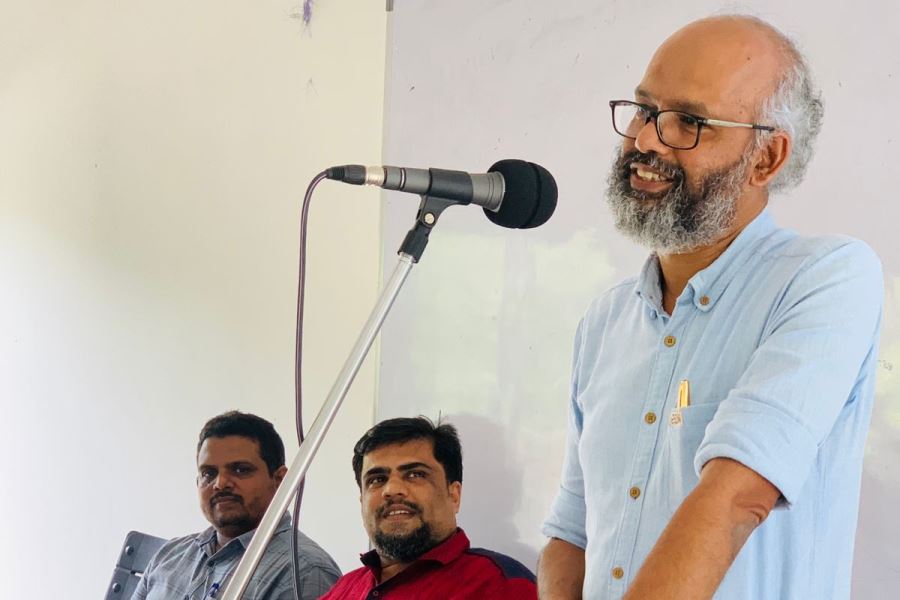 National Reading Day Seminar
Sullamusalam Library organized a lecture on the title 'Influences of Reading' on 2oth June 2022, Monday as part of t observing National Reading Day at Seminar Hall. Seminar Hall. Novelist and author, College Principal Professor AP Arif Zain inaugurated the reading day observation.I
Opening Day
The college restarted on 1st June 2022 for a fresh Academic Year.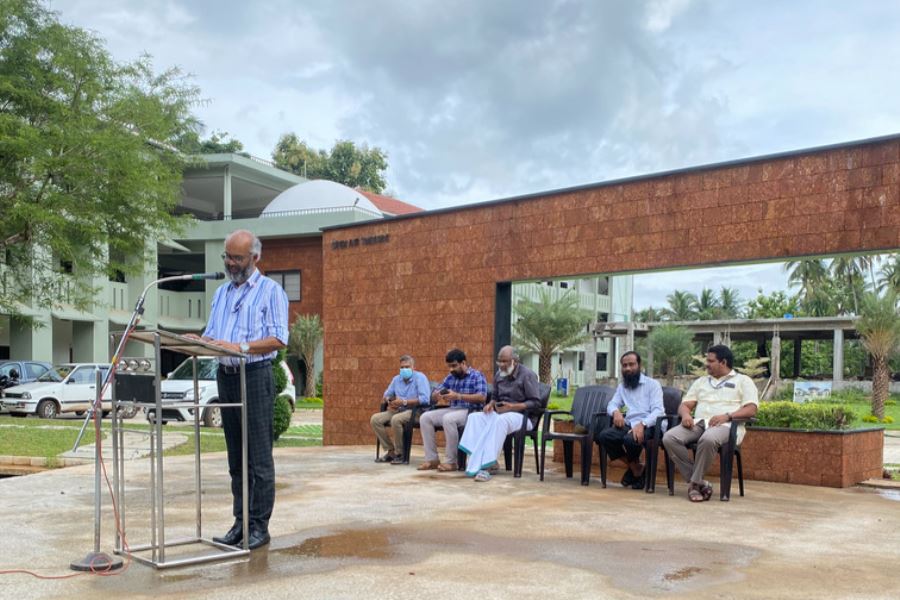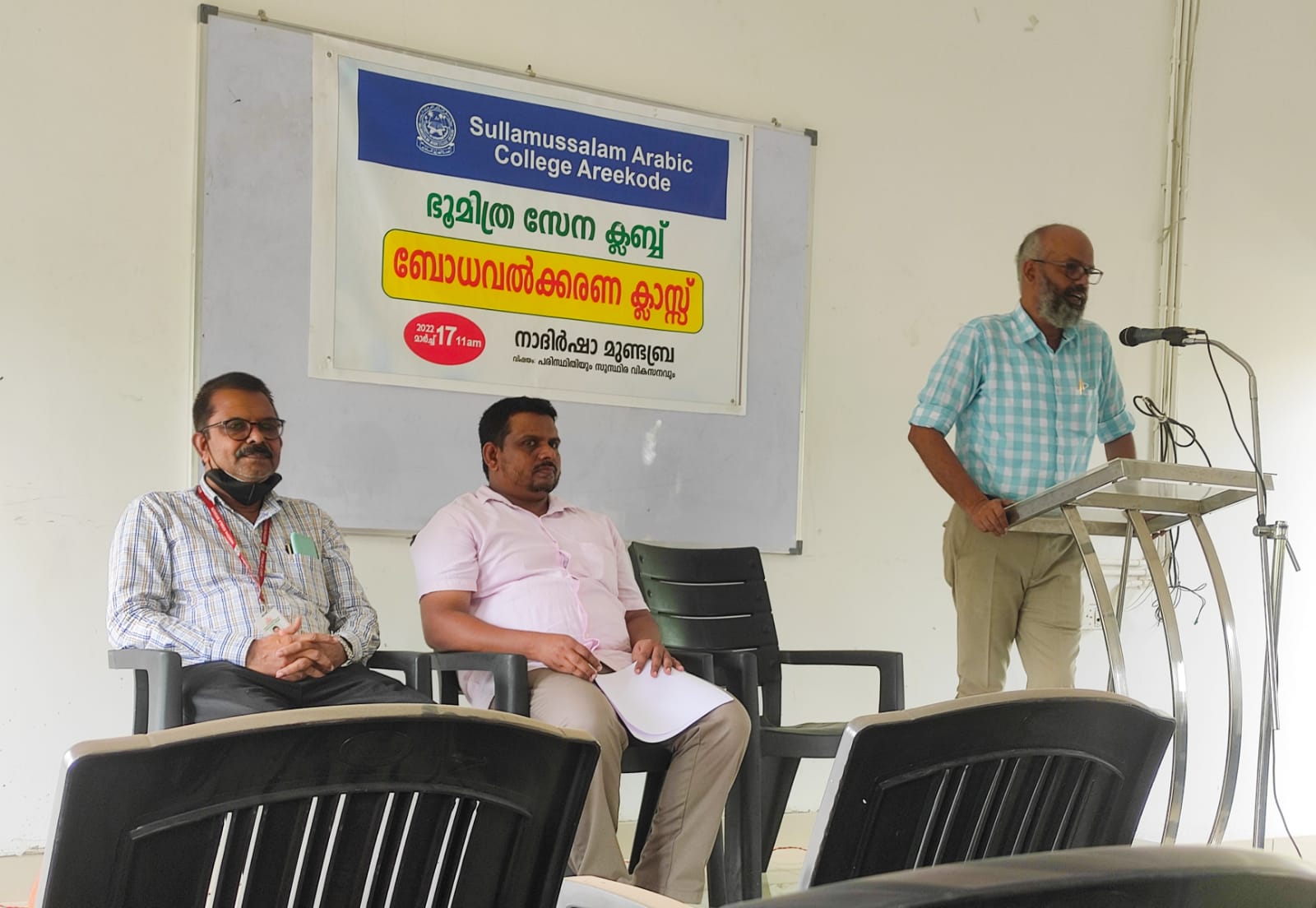 Orientation Camp- BHUMITRASENA
The Bhumitrasena of the college organized an Orientation Camp for 2nd-year students on 17th March 2022. The college Principal Mr Arif Zainudheen inaugurated the camp. Bhumitrasena Co-Ordinator Mr Mujeeb P chaired the session. Nadirsha Mundrambra delivered a lecture on the title 'Nature and
Food Fest
The 2nd year Degree students of the college organized a Food Fest on the title 'Love your Hunger' on 21st March 2022. The profit of the fest is donated to Student in Palliative (SIP). Food Fest Coordinator Favas of BA English 2nd Year handed over the money to SIP, Faculty Co ordinator,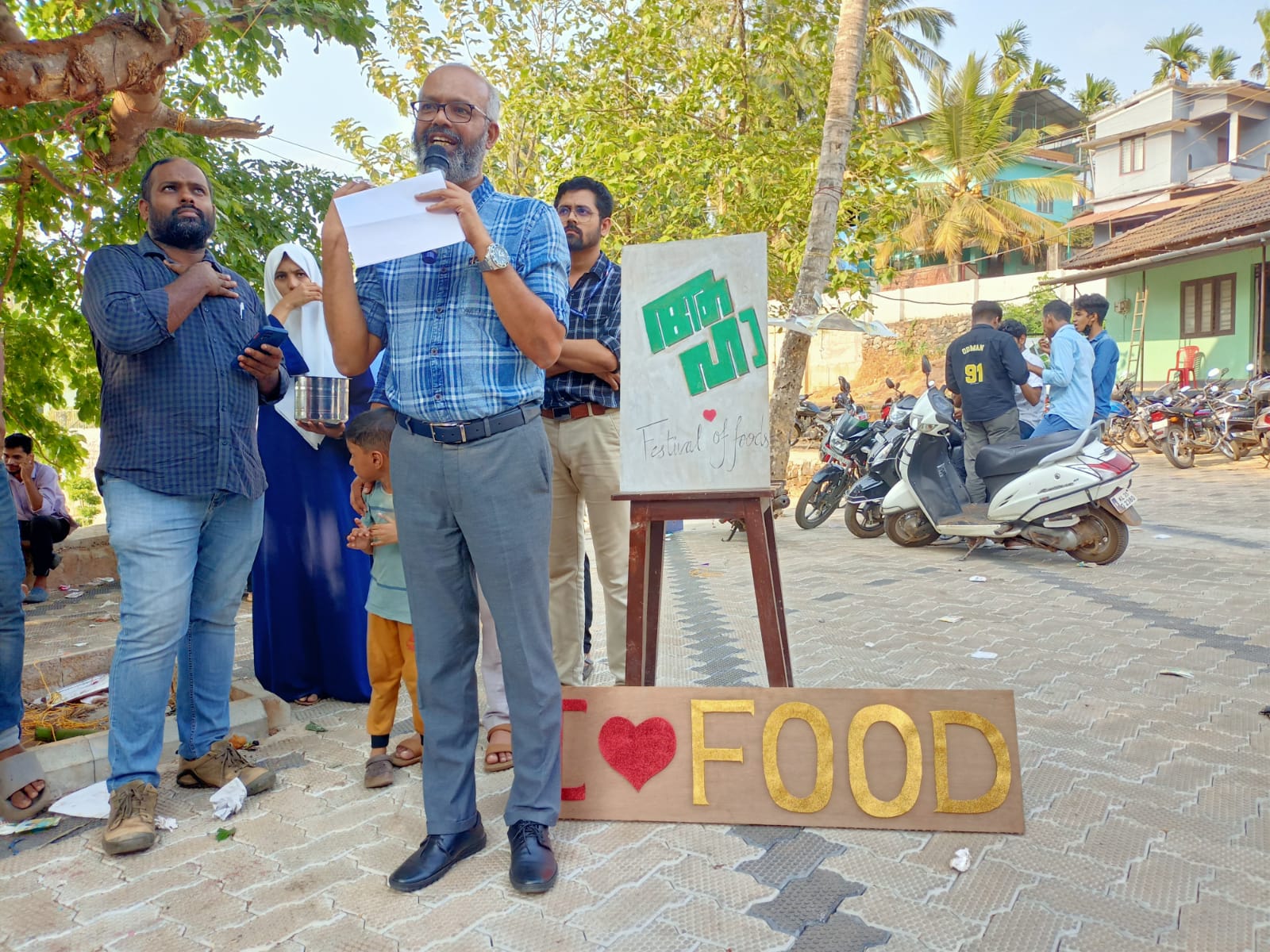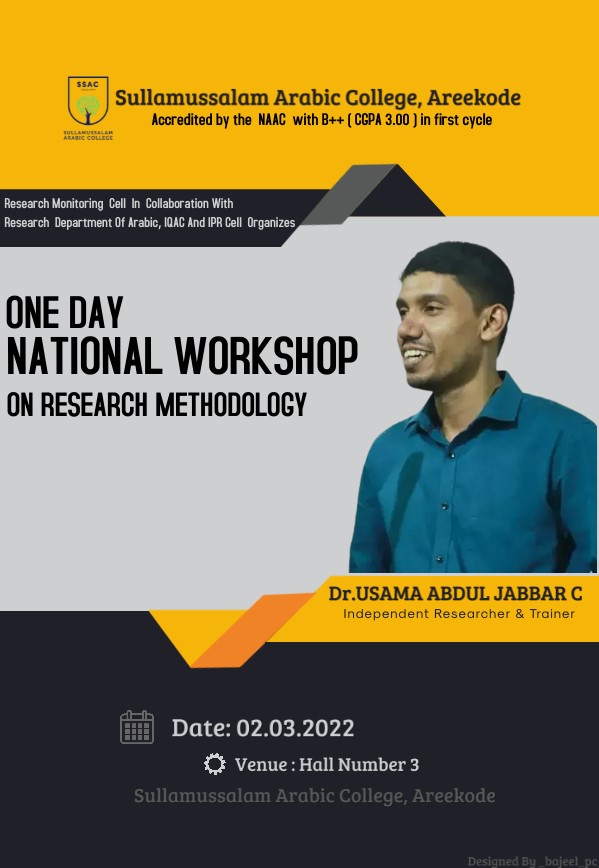 One Day National Workshop on Research Methodology
The Research Monitoring Cell in collaboration with the Research Dept of Arabic and, IQAC and IPR Cell organised a One Day National Workshop on Research Methodology on 2nd March 2022 (Wednesday). Dr Abdul Jabbar led the workshop. The Principal, Arif Zainudheen inaugurated the workshop.
BOOK REVIEW- Rethinking Muslim Women and the Veil
SSA Reader's Forum, 'Coffee, Books & Beyond' along with IQAC and Research Monitoring Cell organized a book review on the title Rethinking Muslim Women and the Veil by Katherine Bullock. Dr Ashique Shoukath P, Faculty Coordinator led the discussion.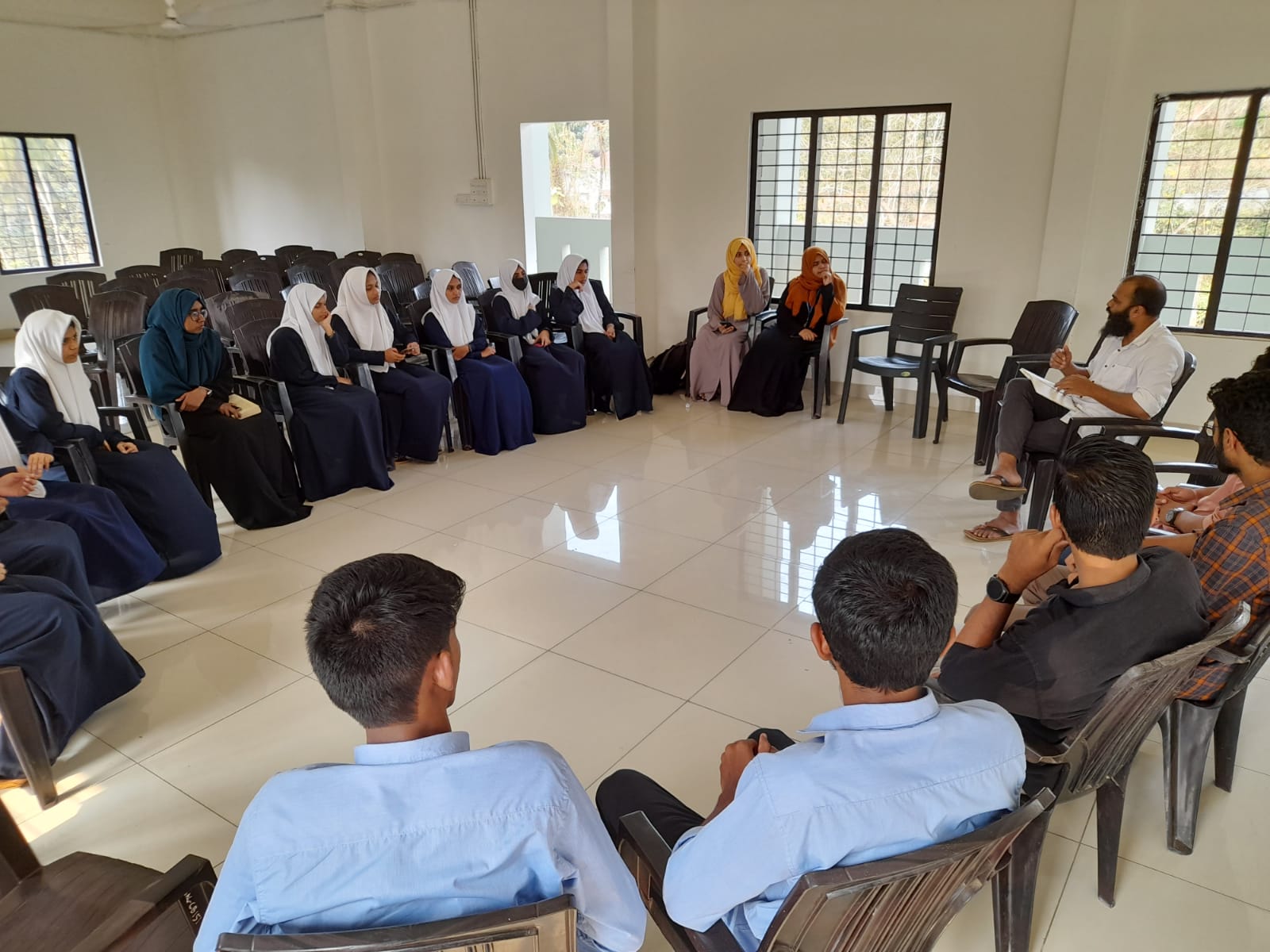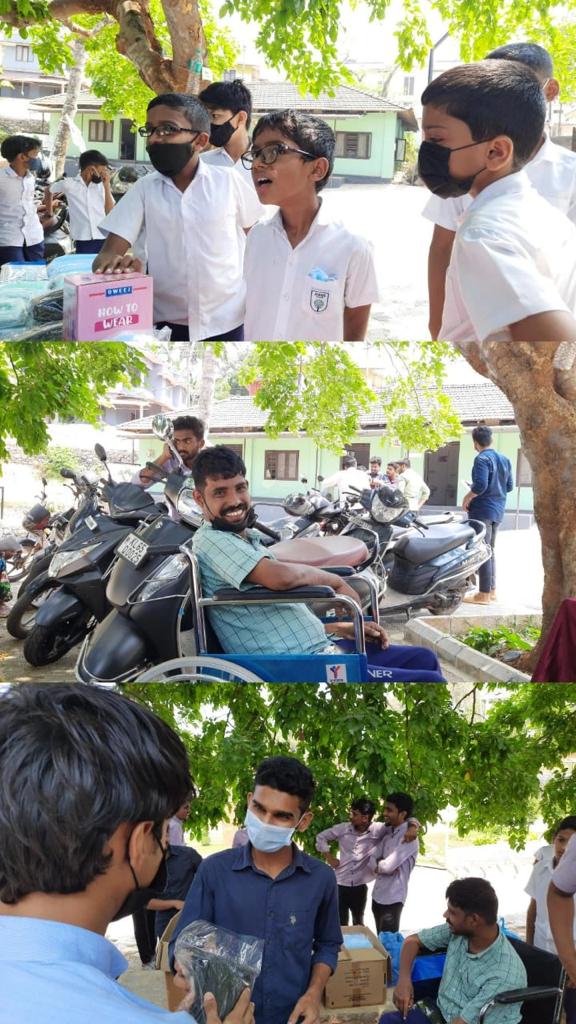 Mask Counter to support palliative patients
Volunteers of SIP SSAC set up a mask selling counter to support palliative patients and promote awareness about the covid pandemic. Volunteers assisted patients for financial sustainability and raised awareness among pupils by collecting orders from classrooms through class coordinators and selling
Republic Day Celebration
Sullamussallam Arabic College Celebrated 73rd Republic Day.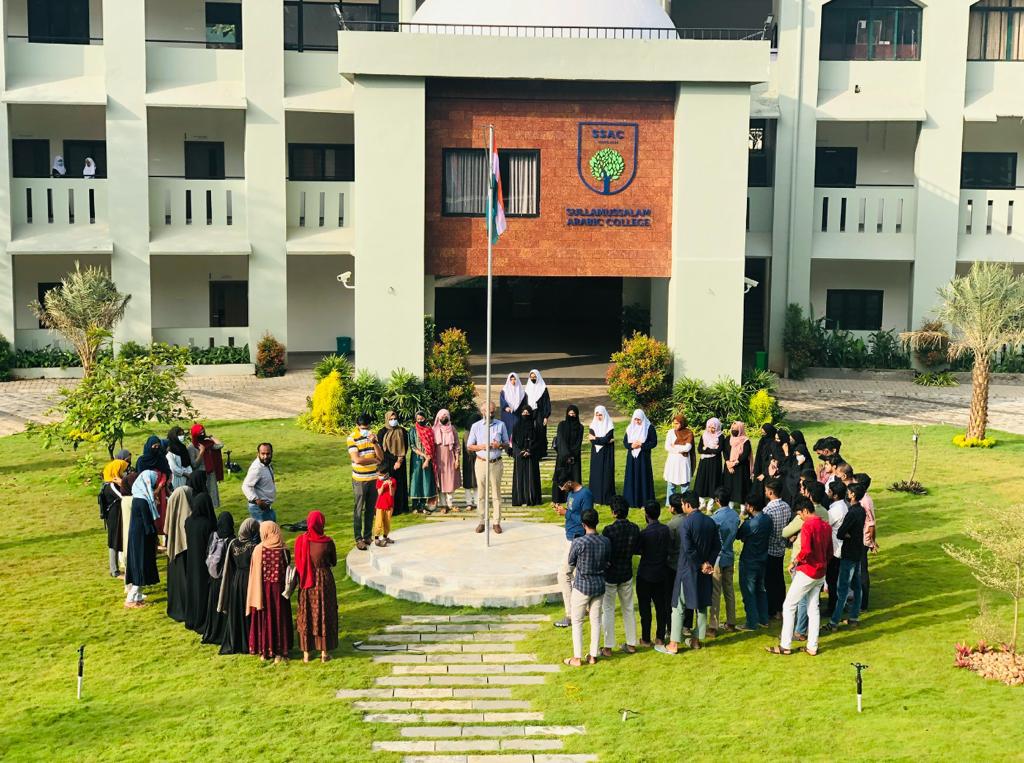 College Badminton Selection
The College Badminton Team Selection was held at Sullamussalam Science College, Areekode on 3rd December 2021.
College Football Team Jersey Launching
The College Football team jersey was launched on 6th December 2021, with The Principal of the College, Mr Arif Zaindheen inaugurating the program and with the auspicious presence of Mr Mohammed Lukhman, Managing Director, Brickway Interlock.