UNNAT BHARAT ABHIYAN
Unnat Bharat Abhiyan is a flagship program of the Ministry for Human Resource Development (MHRD).It aims to link the Higher Education Institutions with a set of at least 5 villages, so that these institutions can contribute to the socio economic upliftment of areas using their knowledge base. Unnat Bharat Abhiyan (UBA) is inspired by the vision of transformational change in rural development processes by leveraging knowledge institutions to help build the architecture of an Inclusive India.
Following are the Major Objectives of the Unnat Bharat Abhiyan;
To engage the faculty and students of Higher Educational Institutions (HEIs) in identifying development issues in rural areas and finding sustainable solutions for the same.
Identify & select existing innovative technologies, enable customization of technologies, or devise implementation methods for innovative solutions, as required by the people.
To allow HEIs to contribute to devising systems for smooth implementation of various Government programmes.
To re-emphasize the need for field work, stake-holder interactions and design for societal objectives as the basis of higher education.
To provide rural India and regional agencies with access to the professional resources of the institutes of higher education, especially those that have acquired academic excellence in the field of science, engineering and technology, and management.
As a responsible higher educational institution (HEI) we always committed to contribute for the upliftment of the society by engaging grass root level efforts. Thereby, the Sullamussalam Arabic College participating in UBA and adopted following five nearby villages (Grama panchayats) for their comprehensive socio-economic development in collaboration with the District administration.
Areekode
Kavanoor
Cheekode
Kuzhimanna
kizhuparamba
Dr.Yoonas Saleem Kavanancheeri (Assistant Professor & Research Guide, Department of Arabic) has been assigned as the Programme coordinator of the college UBA Cell. The volunteers of the UBA have collected required primary data from the adopted villages during December 2018 – March 2019 and analyzed the gathered information in a structured format. The findings of this primary study highlight the socio economic characteristics of the study area, it signifies the importance to extent the basic infrastructure and to the implementation of the social welfare programmes in the adopted villages. The college UBA Cell under the coordinator submitted the Analysis report to the respective adopted village authorities.
We hope the study would be highly beneficial to the policy makers and government authorities to identify priority areas of the development and hence to direct the finance and functionaries for the desirable outcome.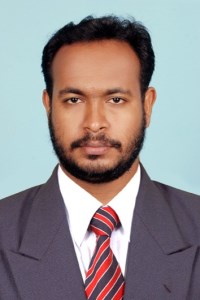 Dr. Yoonas Saleem
Assistant Professor & Research Supervisor
Coordinator